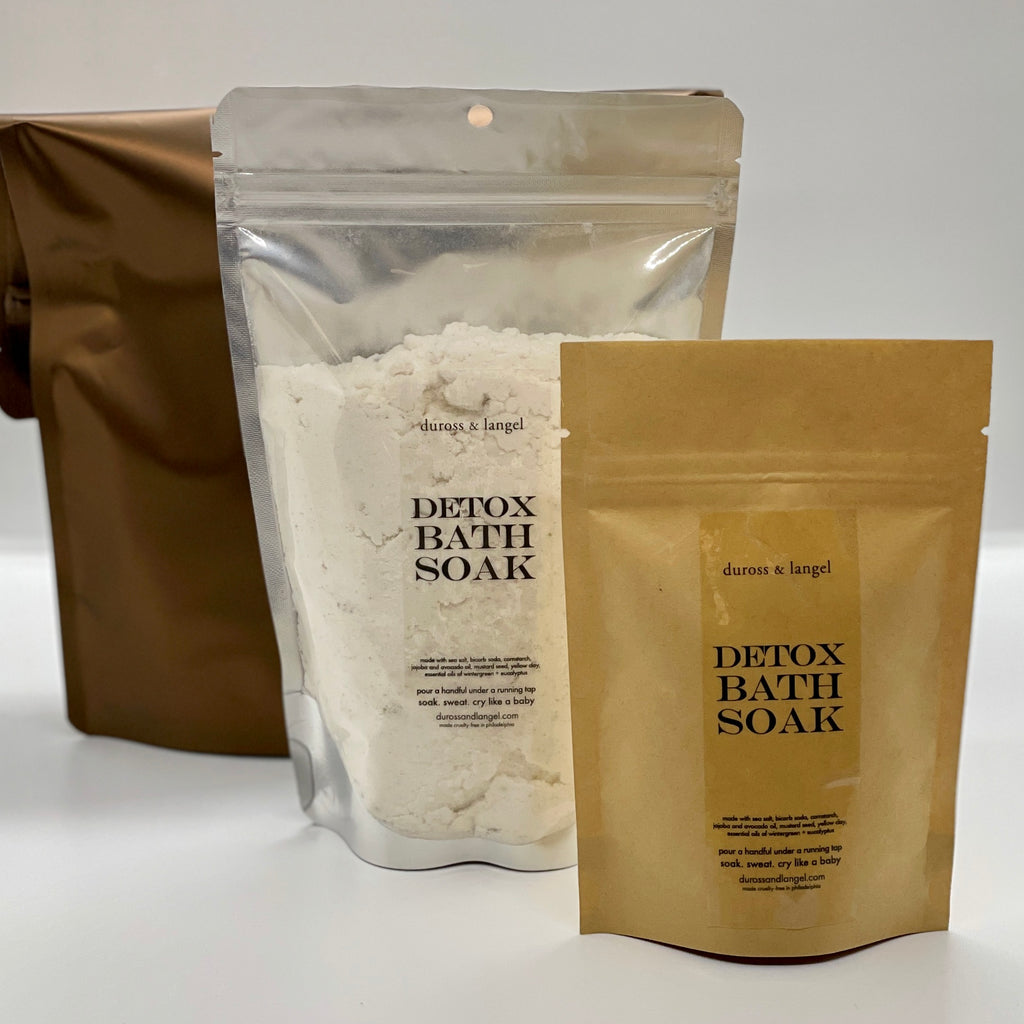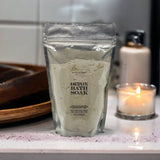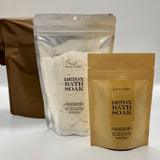 duross & langel
detox bath soak
an old fashioned recipe for feeling better fast, detox is one of our customers favorite bath soaks.

detox - wintergreen + eucalyptus essential oils blended with dead sea salts, bicarb of soda, yellow clay and mustard seed to to open your pores, release toxins and sweat out impurities.
use: dissolve half a cup of soak bath into reasonably hot water and pour into the running bath. slide in carefully soak until the water cools.  sit. soak. cry.
5 oz pouch - 1 lb resealable waterproof pouch - 2 lb resealable waterproof pouch