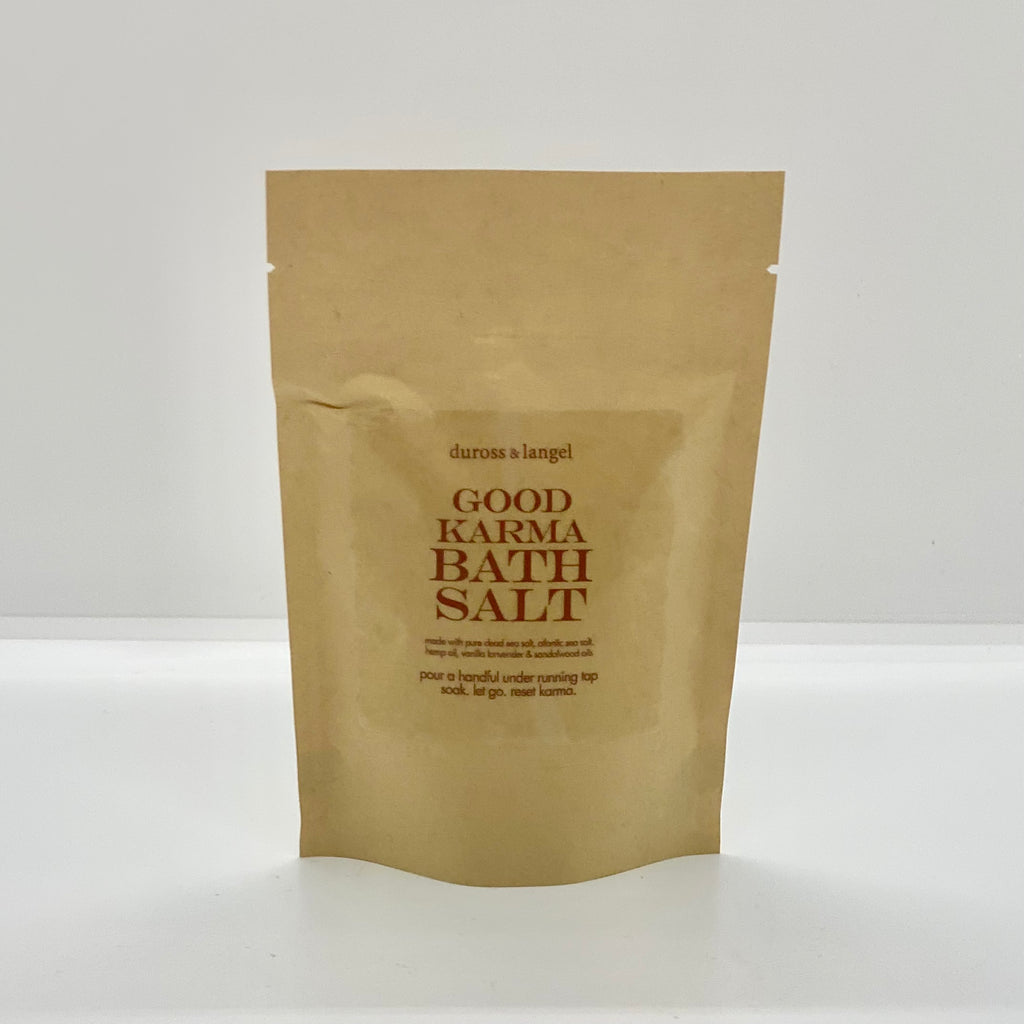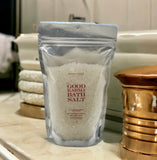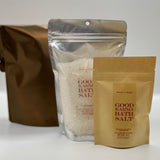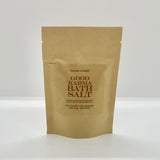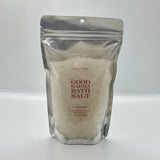 duross & langel
good karma bath salts
our premium Dead Sea bath salt is a natural white crystal, harvested from the southern Dead Sea in Israel, where the concentration of minerals is the highest. the waters of the Dead Sea, the authentic source for this exceptional salt, are distinctly different from any other body of water, making this a completely unique product with a mineral composition and therapeutic benefits that are completely its own. sought out by many for its skin soothing properties in particular, this is a simple, natural ingredient aimed at calming skin complaints.
we blend these mineral rich Dead Sea salts and charge them with the essential oils of seven vanilla extracts, sandalwood and french lavender essential oils create a sultry, sexy blend that washes away the blues and resets your daily karma
use: toss a handful under a running tap. allow to dissolve. soak.
5 oz pouch - 1 lb resealable waterproof pouch - 2 lb resealable waterproof pouch