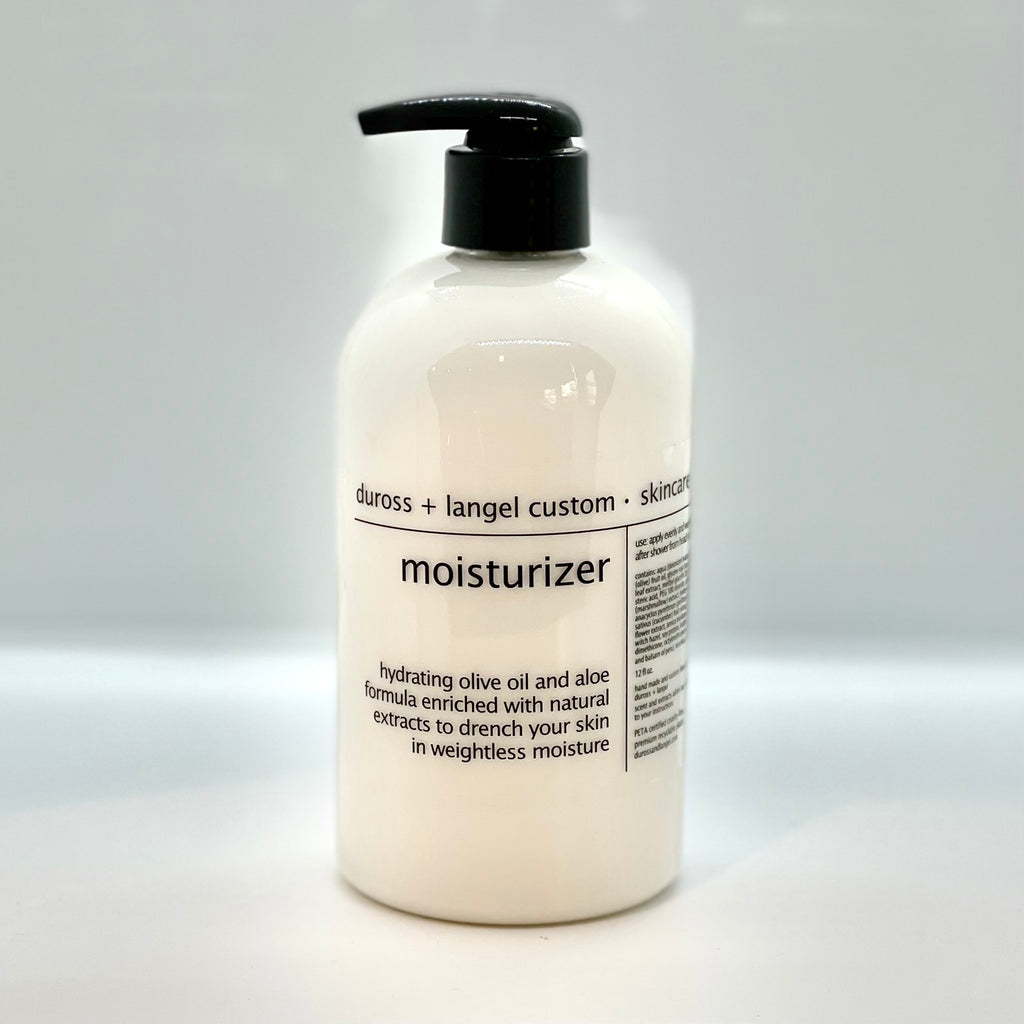 duross & langel
custom olive oil moisturizer
the unscented version of this moisturizer (NAKED) has been a top seller for the last 15 years. devotees from coast to coast love this nutrient rich olive oil formula loaded with soothing extracts of cucumber, elder flower and arnica. it drinks into the core of the skin, moisturizing and protecting without ever feeling heavy or greasy. a paraben-free formula that leaves you feeling smooth and hydrated.
aromatherapy options listed on the dropdown list mixes well with either essential oils and phthalate-free fragrance oils. now with the option to add hyaluronic acid and/or retinol to your formula as well as natural botanical extracts
*can usually fulfill custom orders within an hour. check for shop hours below
not sure about extracts + fragrance?  click here to view our aroma + ingredient primer for details and descriptions about scent oil blends.
ingredients: aqua (deionized water), olea europaea (olive) fruit oil, soja hispida (soybean) oil, aloe barbadensis leaf juice, methyl gluceth 20, cetyl alcohol, glycerl, steric acid, PEG 100 searate, althea officinalis (marshmallow) extract, hedra helix (ivy) extract, anacyclus pyrethrum (pellitory) root extract, cucumis sativus (cucumber) fruit extract, arnica montana flower extract, witch hazel, soy protein, lecithin, vitamins A, B5, C + E, dimethicone, octylmethoxycinnimate (balsam of peru + cocoa leaves), essential oils and/or phthalate-free fragrance, optiphen® natural preservative
*all custom sales are final