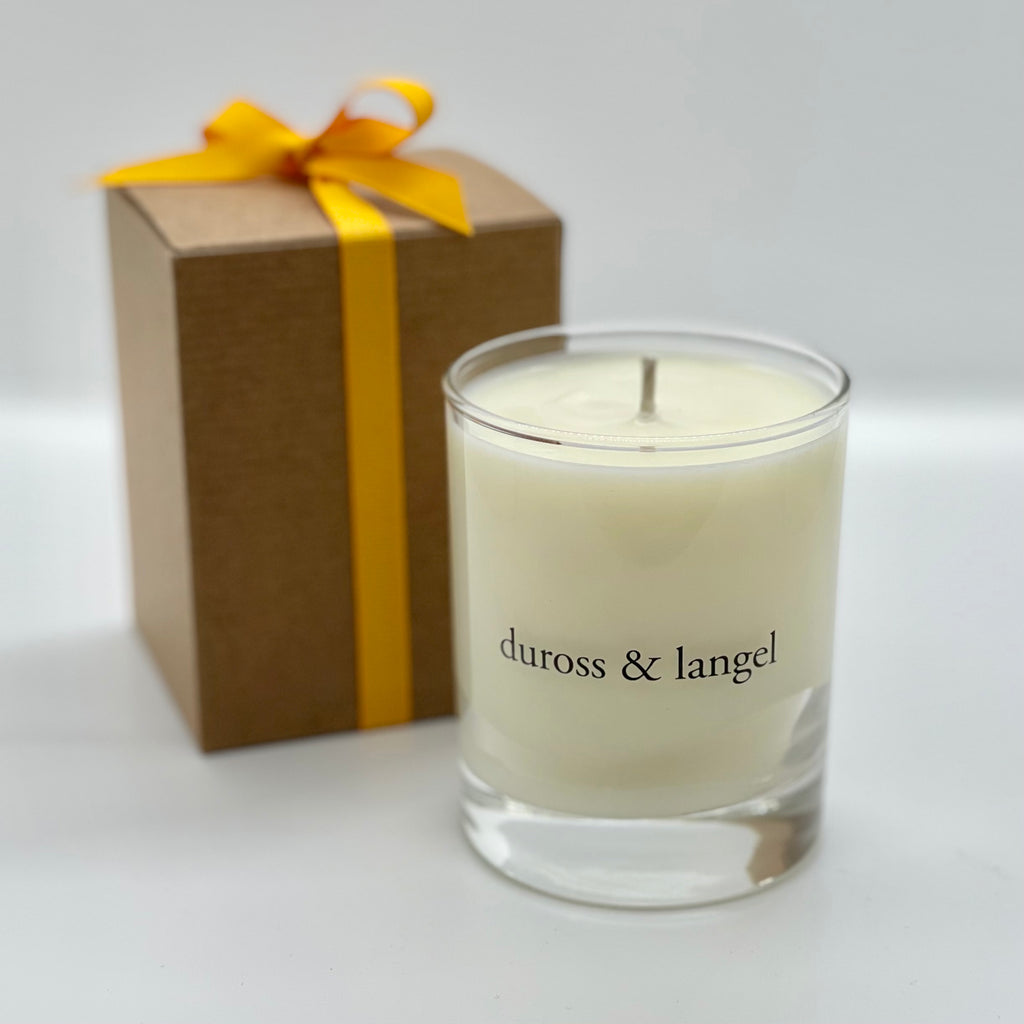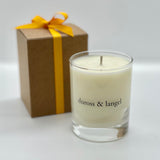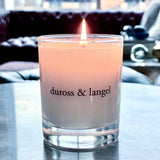 duross & langel
Moroccan Cedar Candle - Signature Glass
warm, woody, and spicy blend of woodsy north african cedar wood, herbaceous cedar leaf and rich nutmeg oils create an intoxicating aroma. a deeply resonant blend that is stronger than most. 6.5 ounces. size: width is 2.75" - height is 3.5"
each 100% natural, all vegetable soy wax candle is made from US farmed crops without using chemicals, petroleum (paraffin) or dyes. our candles are hand poured and blended on site for perfect results every time. this blend of soy wax offers you an amazing scent throw that will fill a room without being cloying or overly scented. we use soot-free cotton wicks for a clean burn that will last approximately 45+ hours. keep wicks trimmed often to last longer.  All of our fragrances are phthalate-free and adhere to RIFM and IFRA standards for safety and purity
once burned, these can be refilled with almost any D+L fragrance for $3.50 per ounce. size: width is 2.75" - height is 3.5"
candles come boxed and can be ribboned at no charge by request in the comments box below your cart before checkout