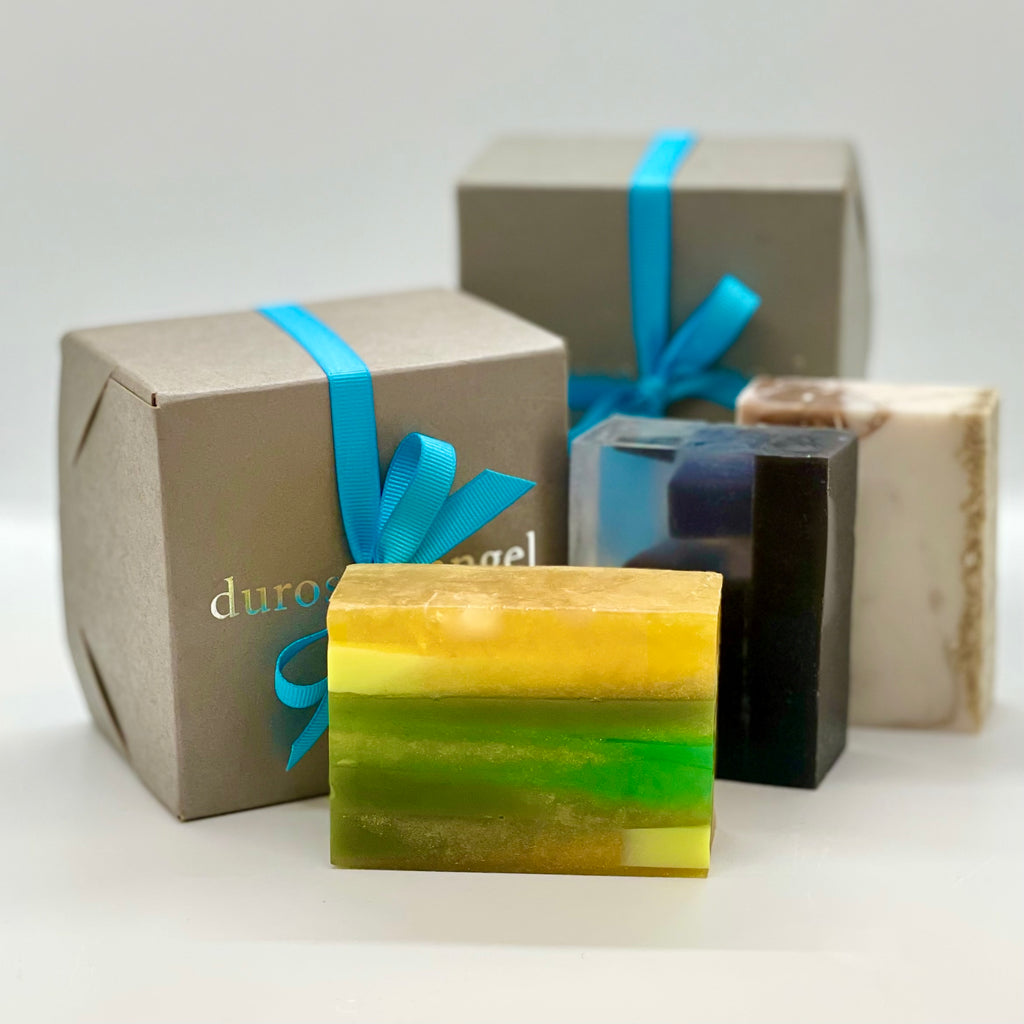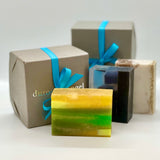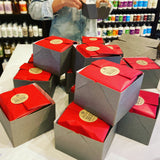 duross & langel
The Favorites - Soap Box
each year we pick three soaps that were the year's biggest hits. a chance to try for yourself some of our most popular, or if giving as a gift, a no brainer. we hope you and your loved ones will enjoy these blend
the three bars that our shoppers have most often reached for in the last 365 days are:
bergamot - top notes of natural bergamot, a splash of lemon and orange leading into middle votes of coriander. finally ginger brings up the base. a bright and uplifting bar that citrus lovers will adore
oat milk + honey - a soothing, oatmeal and almond milk bar with skin conditioning honey that was the creation of a sunday school soap making workshop in our kitchen. still a favorite, oatmeal, milk and honey is formulated to be extra, extra gentle on skin while also hydrating. the bar contains a light, sweet honey milk fragrance
black pepper - always the top seller every year, top notes of black pepper and lemon leading to a spicy-floral middle of cumin, coriander, ginger, jasmine, and violet leaf, all atop a sweet, deep, long-lasting base of oakmoss, musk, amber, and patchouli.
each trio of bar soaps come individually sacked in biodegradable kraft paper within the gift box which is ribboned (as shown), all earth-friendly packaging. one pound total weight