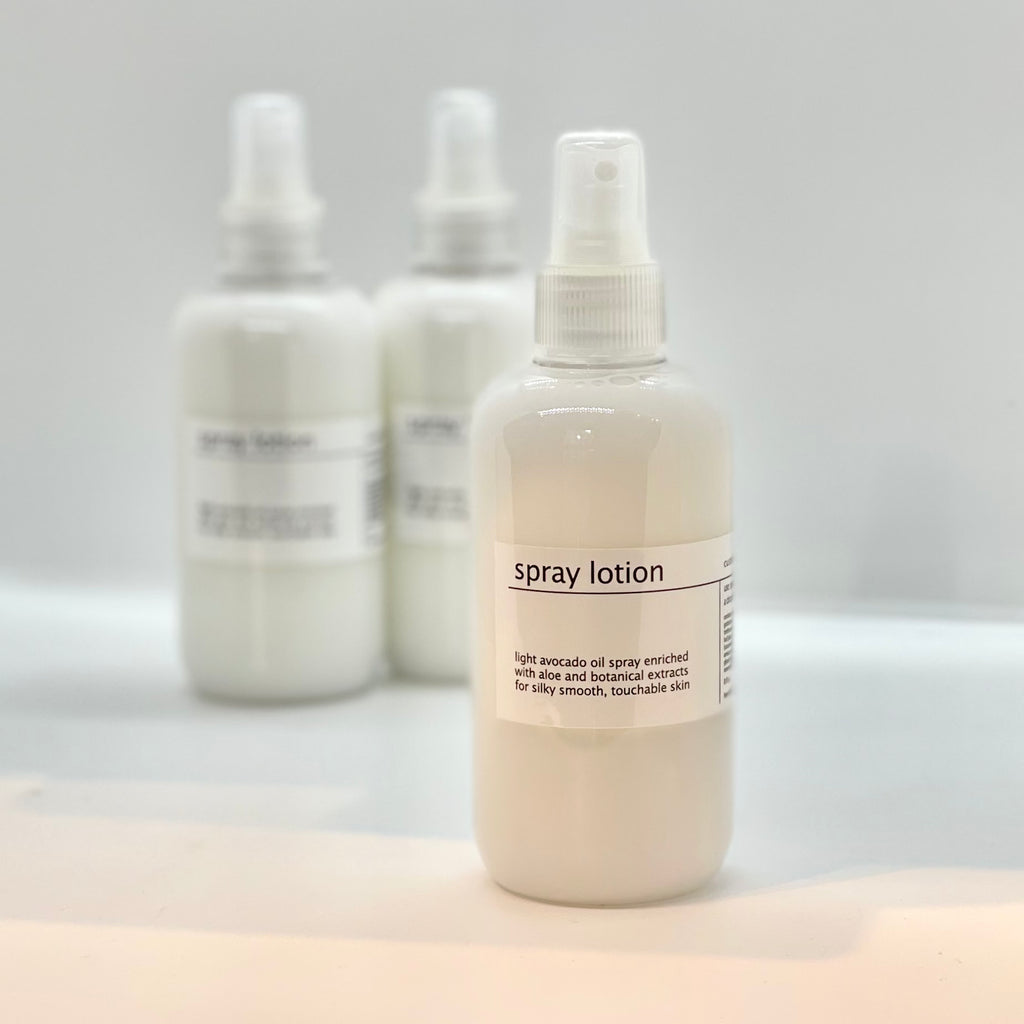 duross & langel
custom spray lotion
a light, moisturizing spray mist of deionized water, avocado oil and brimming with aloe vera juice. we then add a touch of cyclopentasiloxane for an easy glide and natural sheen. the perfect spray moisturizer without fuss. comes in an 8 ounce spray bottle. simply shake and spray. simplicity is genius.
aromatherapy options listed on the dropdown list mixes well with either essential oils and phthalate-free fragrance oils. now with the option to add hyaluronic acid and/or retinol to your formula as well as natural botanical extract at no extra charge.
*can usually fulfill custom orders within an hour. check for shop hours below
not sure about extracts + fragrance?  click here to view our aroma + ingredient primer for details and descriptions about scent oil blends.
i ngredients: deionized water, cyclopentasiloxane, persea gratissima (avocado) oil, acrilate C-10/30 cross polymer, triethanolomine, polysorbate 20, aloe barbadensis (aloe vera) leaf juice, phenoxyethanol and caprylyl glycol (Optiphen®).
*all custom sales are final